Advantages Reasons to purchase the app
Diner App covers the the necessary overview of activities and companies in and around the restaurant. But not only that. In this era of smartphones direct communication with your target is profitable and effective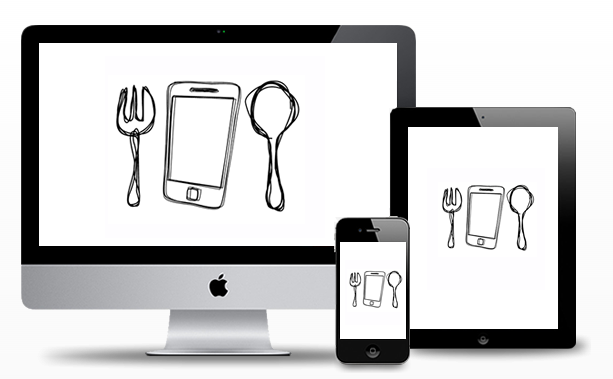 Boost turnover
The restaurant is able to bring attention to extra curricular activities far more effectively. For example bicycles and tennis courts are rented, events organized etc. These facilities (items) are always placed above the other items so the customer will be prone to choose the item of the restaurant (it also distinguishes itself because of the distance). Activities of the restaurant get much more exposure and this too increases turnover. Via the reservation/order button your guests can even directly generate turnover.
"All in one environment"
Nothing is as annoying as having to use different information sources to see where an event is located or where to consume something. You can think of: browsing an information booklet (often with more than thirty pages), searching websites, getting information at the reception etc... Diner App offers customers of the restaurant a wide and full information solution. With the app you can view the following companies / events: Restaurants, Playgrounds, Museums, Weekly Markets, Fairs, Filling stations, ATMs, Supermarkets, Liquor Stores, Bakeries, etc ...
Information available 24/7
Almost 85% of the Dutch population has a smartphone or tablet and it is impossible to imagine a world without. The advantage of a smartphone is always having a small computer just in reach. Whether people are at the restaurant, a playground, the beach or at a location far away from the restaurant. They can search fast and effectively for needed information and subscribe, order or make a reservation.
Income-boosting
Restaurants and companies can profit far more by working together. Instead of you advising your customer where to go out and eat, shop, buy a bicycle and scooter or even a house you can integrate this in the app. You do not always have time or the possiblity to promote your colleague while the app will do the promotion far more effective. And for this service your partner will be paying you 100 euros up to 250 euros a year. This way the app lets you gain money instead of losing it.
User friendly
Getting information across via an app is different than with a website. A website is primarily meant to show this information on a big screen like a tablet, a laptop or a computer. With an app however there will be less space available and information has to be shown in a more user friendly and effective way. Diner App works primarily with identifiable buttons that contain an image (icons) so it directly creates distinctness and takes up less space on the screen. This way practically everyone can directly find what they are looking for without a tutorial or explanation.
Timesaving
Because of implementation of the Diner App the reception of a restaurant will be much more quiet. With arrival of the customer the reception will tell them everything they need is in the app, even opening hours of the reception. Customers/visitors of the restaurant are then able to get basically all the needed information via their smartphone. The app is available in Dutch, German and English so it is guaranteed that all customers can find the needed information independently.